Multi Rent | Avis Car Hire Greece
Don't you need a corporate fleet?

Targeted at medium and large companies.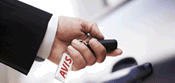 This program provides:

Ability to explore the most cost efficient rental solution according to your company needs
Ability to choose from different car types and models
Option to use cars from our fleet, prior to the delivery of your own
Opportunity to get from and deliver back to your premises cars in need of regular service
Support in the process of selling your used car without your engagement
Stable monthly rental
Car maintenance
Car repairs
Car tire replacement
Insurance
Road Taxes
Road Assistance
Temporary replacement of your car when it needs service
Accident management

Are you interested in a cooperation for long term rentals/leasing?




Top